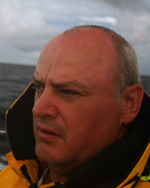 Position 17°46'265S 177°11'204E
At anchor Musket Cove, Mololo Lailai Island, Fiji, South Pacific Ocean.
Hi dear friends, thank you for following my journey. Here is this week's update.
I am sorry to report; the ongoing poor propagation means you may receive this email a little late. Basically, when I can here Radio Australia on 12.100.00MHz AM, good and strong I can normally connect to Auckland, however for the past three weeks the signal has been weak, at best.
Another quiet week here in Musket Cove, a tranquil anchorage where the wind blows now and then enabling some battery charging.
Life Onboard:
A very quiet week chilling out with friends. I have however been spending 6 – 8 hours a day either writing, video editing or listening to music so to add to the video soundtrack.
Friday afternoon I heard the sound of an anchor dropping right behind me, it was 'Sifar', Geoff and Merle, good friends who I first met in Colon. They had flown home for a few weeks, then worked on the boat and were now on their way to Australia to sell the boat.
A radio called out for 'PINTA', Merle, a professional cook had already had an evening meal underway. The call was from Geoff inviting me over for a few drinks and something to eat. Geoff is a professional skipper; they work as husband and wife team, Skipper and hostess.
They departed Sunday morning.
In-between socialising this week I have been getting up at 00:15hrs then again at 06:15hrs to watch the rugby. Tonga, Fiji and Soma have been doing very well. I have to say how surprised and relieved I am on how well the boys (England) have been playing.
Like the last world cup I watch every game wearing the same England Rugby shirt for good luck. Come on England.
The Boat:
A quick clean of the hull followed by the dinghy then a littler preventative maintenance onboard.
Fair winds, calm seas.
David.