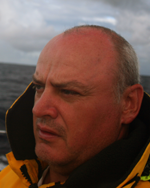 Position 12°26'940S 140°39'037E
Cullen Bay, Port of Darwin, Australia, Indian Ocean.
Content:
Hi dear friends, thank you for following my journey. Here is this week's update.
I am in port taking the opportunity for some liming (chilling out) after covering 1,200Nm in the last thirteen days.
Life Onboard:
Monday I was buzzed by the Coast-watch aircraft, after a quick chat on VHF channel 72 they departed. A few days as the wind picked up to 24kn ESE I rounded New Years Island, later rounding the Cobourg peninsular through the Dundas Strait on a heading of
188° True,shaped up rounding the Abbott Shoal buoy into Clarence Strait to Adam Bay. Anchoring for the night before proceeding into the Howard Channel, turning to port entering the Beagle Channel which leads to the port entrance and Darwin. I anchored a few kilometres from the town in Frances Bay.
Overall it was a good passage in ideal winds.
To us cruisers our dinghy would be the equivalent of your car, at this location I wish I had something a little more substantial like a landing craft. I have used Wilson (the dinghy) under many different circumstances, I have beached Wilson in 2m surf, I have used Wilson whilst being surrounded by sharks however I must admit to being a litter wary for here there are many saltwater crocodiles in the bay! This is one occasion where plastic fantastic may not be so, well, fantastic!
The Boat:
No new problems to report.
Fair winds, calm seas.
David.