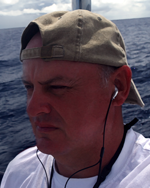 Position 35°54'173N 014°29'871E
Manoel Island Marina, Malta. Mediterranean Sea.
Hi dear friends, thank you for following my journey. Here is this week's update, the Maltese tease.
Life Onboard:
It has been a week of broken promises in terms of obtaining a replacement halyard swivel and top cap as supplier after failed to get back to me. I have been waiting seven weeks just to obtain the part number from Jeanneau (Malta, UK and France).
With this ongoing frustration it has been a tiring in which I seem to have achieved little. The bonus though is the weather, it is now sunny, warm and dry albeit getting humid.
Mentally I am trying to overcome ongoing problems,
The Boat:
I removed the alternator, stripped it down, cleaned and refitted.
Fair winds, calm seas.
David.