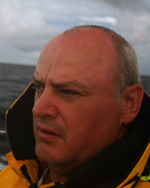 Position 35°54'173N 014°29'871E
Manoel Island Marina, Malta. Mediterranean Sea.
Hi dear friends, thank you for following my journey. Here is this week's update.
A quiet, non productive week here in Malta!
Life Onboard:
Some low's and a highs as the week was spent chasing Jeanneau up for the spare part, both here, the UK and France. Making little if any progress although it has been five weeks now.
The remainder of the week has really been one of writing as I put a gargantuan effort into it for the end of my voyages are fast approaching. I must admit it is coming along nicely the main problem however is one of tears (of laughter). As I transcribe memories over, I find I am laughing so much my sides hurt. I have been away for 1371 days now, it would be nice to finish my voyages as planned around July this year. It's time I feel to move on to the next stage of ones life, wherever, whatever that may be.
Mentally I am trying to overcome ongoing problems.
The Boat:
Little if anything done onboard, the weather has not been so good so I have concentrated my efforts into writing.
Fair winds, calm seas.
David.