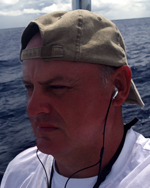 Position 35°54'173N 014°29'871E
Manoel Island Marina, Malta. Mediterranean Sea.
Hi dear friends, thank you for following my journey. Here is this week's update.
A proud week here in Malta, a day of memories, a day of reflection, a day of tears.
Life Onboard:
Wednesday the Malta Tourism Authority held a re-enactment of the Award Ceremony of the George Cross in the same square where this happened on September 13, 1942.
The Siege of Malta was a significant military event in the Mediterranean Theatre of World War II that occurred between 1940 and 1943 on the island of Malta. The siege was conducted by military aircraft and ships of Fascist Italy and Nazi Germany (the Axis powers).
Malta was one of the most intensively-bombed areas during the war; a total of 3,000 raids occurred during the two years of the siege. During the siege, 1,493 civilians died and 3,674 were wounded. Between June 1940 and December 1942 the British Royal Air Force (RAF) claimed it shot down some 863 aircraft of the Italian Royal Air Force ("Regia Aeronautica") and the German Air Force ("Luftwaffe"). According to the RAF, this was accomplished for the loss of 1,133 aircraft of all types lost in the air and on the ground, including 289 Spitfires and Hurricanes in action.
In the first six months of 1942, there was only one 24-hour period without air raids. Luftwaffe records indicate that between 20 March and 28 April 1942, Malta was subjected to 11,819 sorties and 6,557 tonnes of bombs.
This re-enactment is being celebrated on April 15th, as it was on this day in 1942 that the Award was actually given to the Maltese by King George VI in London. The medal was later on brought to Malta and presented to Chief Justice Borg only when the worst of the attacks were over.
The remainder of the week was spent chasing up Jeanneau both here in Malta and the factory in France. It has been a month now since I first enquired about a spare part but nothing heard!
Health wise, I had hope resting up here in Malta for the winter would better things but alas. The ability to walk only to the supermarket and back again forces me to rest up for the remainder of that day and the next. I try to remain perky, pushing myself on mentally. Sometimes it works, other times not so.
The Boat:
Cleaned ship below and topsides. Rubbed down the forward end of the teak around the main hatch, also the most of the starboard handrail then applied one coat of teak oil.
Fair winds, calm seas.
David.