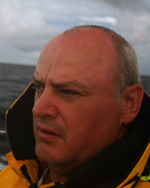 Position 12°02'683N 061°44'910W
At anchor, the 'Lagoon', St George's Harbour, Grenada.
Hi dear friends, thank you for following my journey. Here is this week's update.
It has been an interesting week further North with another hurricane moving through while here in Grenada it has been more like a sleepy village.
I must also be slowing down as time gets on, I have been here for two weeks now and only the other day I found a KFC. Normally I can find them in a few days lol.
Life onboard:
A quite week working a few hours a day on the new website, which is sometime off yet but it is looking very nice, but more on that another time.
The cost of living is here is very good what with the current strength of the pound, the EC$ is worth around EC$5.8 to a £1.0 so the average weekly food bill is very good allowing a few little treats lol, you know such necessities like chocolate, cakes etc.. lol. That and all local telephone calls are free and free wifi (wireless internet connection) cannot be bad news for the visiting yacht person.
Reading the Compass news paper, a free news paper distributed thought the Caribbean Island. It contains articles about the Islands such as forth coming events, news, recipes etc. This week there is a big article, and indeed most of the letters to the news paper where about the situation in Trinidad, which as you know I have mentioned many times during my stay there. For those not familiar with the Compass you can checkout there site at www.caribbeancompass.com
The Boat:
Pinta has given me a few jobs to do this week, firstly the bilge pump flotation switch decided to call it a day. Not bad when you think of the punishment a boat takes it, lasted six years.
The second is a little more serious, for those who may recall I have had a one or two problems with this since just after leaving the Ivory Coast back in November last year however, wow where does the time go, seems like only last week I was sitting there watching the rugby having a few beers with the guys there (hope you are all ok out there & Jo of course).
Anyway back to the impeller, the water in the 'lagoon' was not the cleanest in the world and it actually effect the rubber of the impeller however this time the problem is with the seal on the main shaft, water is dripping. For those who know boats it can often be difficult to find the source of a leak, water can run a short way along a hose, drip down onto another object and then run elsewhere but at last I have located the problem. The next problem was to source a supplier out here in the Caribbean, I emailed Johnson but received no reply so I asked around ashore here and to my surprise there is a company that supply service kits for most of the Johnson range.
I will move Pinta down the coast this week to Prickly Bay, from there it should only be a short walk away to find them.
Today (Sunday) has been clean up day; I have started forward, working aft stripping out the cabin, deck heads, and lockers, cleaning throughout. This is something I normally do monthly (or there about's lol) but it has not been done now since just before my first guest arrived and that was back to the last week in July. Naughty David. lol, what can I say I have been enjoying the scenery while laying in my hammock.
Ok, enough of this cleaning, I'm off to the yacht club for a beer (or two).
Fair winds and calm seas.
David.