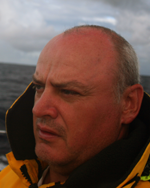 Position 17°46'265S 177°11'204E
At anchor Musket Cove, Mololo Lailai Island, Fiji, South Pacific Ocean.
Hi dear friends, thank you for following my journey. Here is this week's update.
WELL DONE ENGLAND
Life Onboard:
To be honest I surprised how well our boy's are doing. We here love our rugby; there are three of us who rotate around to get to the TV room early, saving the front row for the rest of us. Cracking atmosphere.
Apart from the rugby it has been a quiet week here in Musket Cove, I have spent around six hours a day editing video and writing. I have in between doing that stocking up Pinta with diesel and water in readiness for the sail to New Zealand.
I know several boats here so two or three times a week I go ashore in the evening for a BBQ, the Island Bar provide the plates, knifes, forks and condiments, leaving you to light the fires and cook. It has been a real treat staying here although I feel I have not done Fiji just by just staying here :-(
It was Hanna's birthday during the week; she is Dean's partner who first bumped (read weekly update 1st July 2007) into me in Tahiti. The boy's from SV Shangri La brought out their guitars and started playing. Shortly afterwards two more guitars, an harmonica and an old plastic container (used as a drum) appeared, what a night.
The Boat:
Final checks onboard so I am ready to leave as soon as the weather window appears, ok that used to be true but now I am not going anywhere until the rugby finishes.
Fair winds, calm seas.
David.