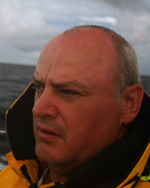 Position 35°18'783S 174°07'422E
Opua, Bay of Islands, New Zealand, South Pacific Ocean.
Hi dear friends, thank you for following my journey. Here is this week's update.
The drama and events continue to unfold here in Opua with a busy week of the last major arrivals, number wise of yachts making the passage from wither Tonga or Fiji.
Life Onboard:
Before the drama occurred, David. and Juliet off SV Reflections took me too the fresh farmers market, held every Sunday morning. With table after table of fresh produce, both from land and sea. Mussel burgers, apparently very good. Afterwards a big shopping adventure to the main supermarket here to restock Pinta. This was followed by a visit to New Zealand's oldest building, it was built around 1825 and remained occupied, unchanged by the original family until 1974 when it was then handed over to the New Zealand government.
The drama, the weather has been the main culprit as winds of around 40kn bashed the yachts offshore (500Nm away) on-route. One decided to carry on and arrived here on Sunday. The others all turned North moving away from the system causing the problem. For three days they headed North, finally deciding to once again head South. They have slowly trickled in during the week.
Stories of strong winds and damage to indicate they had problems, boats arriving with blown out Genoa's, mainsails and rope around the propeller shaft. That was just on one vessel, the equivalent of the coast guard here sent a fishing boat out to tow them in. Upon their arrival yachts deployed their dinghies to 'push' her alongside. They all took an extra 5 days to arrive compared to the vessel that carried on. To be ho nest it was nothing nasty out there, it would have been far better to carry on and get in rather than take punishment for an extra five days. With the amount of problems it would seem that either they are inexperienced working out the weather systems here or had far to much sail up.
To be honest, and I do not want to upset any Americans that maybe reading this, they are our biggest concern within the fleet. The are so paranoid about the 'weather, they are taking everything literally that the weather specialist say, and from other sources, that invertible there different opinions being presented. This is confusing them and so when a weather window materialises they go off, gather all the latest weather in. By the time they have done that the opportunity has passed. To be fair to them, they are not used to sailing in such complicated weather patterns and so were rightly taking advice on that however they ignored the 'local' advice, which any sailor should no is far more important. I listened to the 'local' advise on what to look for weather wise and had a good nine day passage.
Like most places that have complicated weather patterns you can only really predict around three days weather, the rest is pure guess work, either computerised or made by man. For example, the weather window I had was a low (around 920) moving 100Nm off Fiji going south east. I followed that down as it was giving good steady winds of around 35 – 40kn, as the low moved out of the way I picked up 30 – 35kn from the North West side of a high (around 1034), okay so I had a moment with winds of 60kn but then its short lived and you alter your sails accordingly. On leaving Fiji I set the self steering gear, i.e. the wind vane to around 58 degrees off the wind. It remained on that setting until my arrival in New Zealand. Okay, so I had done an 'S' shaped passage rather than a straight line however. Previously I had been monitoring other passages and most if not all were being becalmed around 400Nm off New Zealand as they entered the centre of the rather static high pressure which tends to sit there.
The socialising continues with many a late night leaving the Opua Cruising Club, friends arrive, the jugs of beer flow. What can I say, this is sailing.
On Sunday morning Tony and his family very kindly too us into their home for a lamb roast dinner and BBQ, this lasted well into the even as we reminisce on our individual journeys sailing upon life's ocean as we crossed the might Pacific Ocean.
Hence the lateness of this weeks update.
The Boat:
No work other than a good clean below and topside's has been carried out this week.
Fair winds, calm seas.
David.