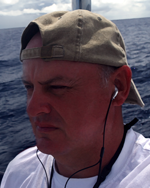 Position 45°10'498N 007°16'448W
Bay of Biscay, Atlantic Ocean.
Hi dear friends, thank you for following my journey. Here is this week's update.
Relaxing with friends..
Life Onboard:
There are very few occasions in ones life when you can say it's been a special week, well, here in Sada it truly has been. Before continuing I need to thank Joe and his wonderful family for their kindness this week.
Most of the week was spent at their loverly new home here in north Spain, a week spent chilling, caching up and, well, yes okay more than a few beers. In between however we did manage to monitor the weather as we looked for a window to cross Biscay. Such a window developed and so it was that Pinta departed Sada [Saturday] on-route for the English Channel and home waters. The very same port that she departed from 1,462 days ago.
The Boat:
No work carried out this week.
Fair winds, calm seas.
David