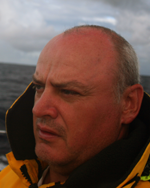 Position 07°55'251S 014°24786'W
At anchor, Georgetown, Ascension Island, South Atlantic Ocean.
Hi dear friends, thank you for following our journey, here is this weeks update.
This is a short update as not too much has happened this week what with Christmas and the New Year celebrations. I hope you are all not suffering too much today, here we spent the night in the Saints club, this is a club for people who come from St Helena but they have kindly adopted us ϑ
We are just chilling today watching a few DVD's as there is not else to do today. The weather although hot is a little overcast, I was hoping to go a video some turtles tonight but I will do this later during the week as I am still getting over last night.
Fair winds and calm seas.
David.